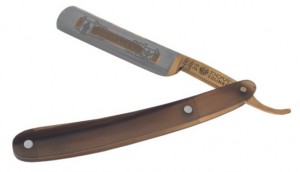 The disposable razor might look like a simple piece of plastic with a hoe-shaped blade attached to it. However, the safety razor has had a long history of changes that helped to make it more popular than the straight razor.
Some people would claim that the development of the safety razor began with King Camp Gilette's invention of his safety razor. However, the first big change from a straight razor to a safety razor actually took place in the 18th century, from a French designer.
This designer, Jean-Jacques Perret, crafted a wooden guard that fits over the razor like a sleeve. This guard only allowed for a small portion of the blade to protrude, keeping the blade from seriously injuring the skin. By the time other inventors passed the design over to America, they had implemented a comb guard in 1847 to prevent the blade from cutting deeply into the skin.
After 33 years, Frederick and Otto Kampfe invented the Star Safety Razor in 1880. This razor was literally shaped like a hoe, with the blade protruding at a perpendicular angle to the skin. Although this was a major improvement that made shaving safer than ever before, it was still [click to continue…]