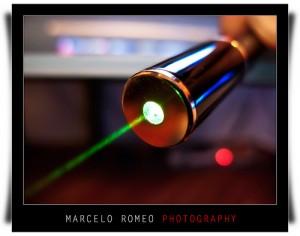 Both laser hair removal and IPL, which stands for Intense Pulsed Light, are usually considered safe and effective hair removal solutions.
Though IPL is not a laser, it can be compared to one.  The main technological difference between the two is that laser uses one specific wavelengths of light, while IPL uses a full spectrum. This means that unlike lasers, which can only deliver a wavelength, IPL can release light over a wide wavelength range. In short, IPL uses intense light pulses instead of laser rays.
IPL and lasers work in similar ways by sending light into the hair follicles. The light absorbs in the hair follicle, turns into heat and destroys it.
Another fact is that IPL was developed to treat skin conditions, and patients observed hair loss as a result, in comparison to hair removal with laser, which was designed exactly for what it is used for: long term, potentially permanent, hair reduction.
Though newer technology has made it possible for laser and IPL to treat all kinds of hair, they are not the most effective hair removal solutions when there is no pigment in the hair. This means that light-colored hair, such as white, grey and red hairs do not respond that well to IPL or laser treatments. Both IPL and laser hair removal generally works best by delivering light to dark hair follicles.
Some claim that IPL is a faster hair removal solution than laser, because it can take larger areas at once. Others claim that laser is by far more efficient, especially the Diode laser, and that IPL hair removal is often more time consuming and costly than laser hair removal.
Both methods can cause discomfort, though some claim that the laser can be more painful. It is possible to apply a numbing cream, when using either one.
It is widely discussed whether IPL or laser is better for hair removal, and the answer might just depend on who you ask. Many believe that the most effective hair removal is with laser, not IPL. This explains why you might see far more advertisements for laser hair removal. In addition, IPL might cause more side effects for darker skin, such as burning and irritation, and even serious skin damage. In comparison to the nd:YAG laser which is safe for tanned and dark skin.
Many practitioners favor laser, while others believe IPL is more beneficial. Some choose to combine the two to achieve better results.
No matter if you choose IPL or laser hair removal, it is important to know that neither can permanently remove hairs in one session. Both methods require multiple treatments, as many as 5-7, before satisfactory results can be achieved.
Photo via Tanozzo