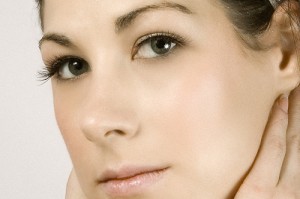 Unwanted hair growth may appear on many different areas of the face and body and is frustrating for both men and women. Laser hair removal is considered safe and effective for nearly all areas of the face and body. Just about any area of the body that is covered by hair can be treated with lasers.
Areas that can be treated with laser hair removal include: face, upper lip, chin, neck, chest, underarms, abdomen, bikini line, legs, arms, stomach, back, shoulders, nipple area, pubic area, buttocks, hands, fingers, sideburns, ears, feet, toes and even the vertical hair line bellow the bellybutton.
The most common areas for laser hair removal for women include: the face, legs, bikini area and under arms. And the most popular areas for men are the back, shoulders, neck, chest and abdomen. Though some experts do not recommend laser treatment near the eyes, there are clinics that perform laser hair removal between the eyebrows, to remove what is called a unibrow. Both men and women use laser hair removal for eyebrow shaping.
Laser hair removal is popular on the face, and the only areas that are untreatable are inside the nose and ears. Facial hair in women is probably one of the most frequent areas treated by laser hair removal with upper lip and chin being the most common. The cheeks are also a popular facial area. Many women choose laser hair removal for the bikini area, and some take it one step further and choose a full Brazilian bikini procedure, which is the removal of all hair in the pubic area. Though treating the back, shoulders, neck, chest and abs are the most popular areas for men, the bikini line or even the full Brazilian is increasing in popularity. Buttocks can also be treated.
Most women shave their underarms on a regular basis, and laser hair removal can reduce the need to shave on a frequent basis. In fact, the underarms are a great place to start with laser hair removal. Since it is a smaller area, the client can get a feel for what laser hair removal is like, before deciding to treat larger areas. Laser hair removal can also eliminate the annoying 5 O'clock shadow one sees after shaving the underarms and bikini line.
Laser hair removal treatments are a safe and efficient way of getting rid of unwanted hair on nearly any part of the face and body. Although several treatments are needed, most people that choose this method are very pleased with the results.
Today's laser devices can safely remove, or at least reduce, unwanted hair virtually anywhere. There is no need to feel embarrassed when inquiring about laser hair removal in unusual areas; your technician has probably already treated any area you can think of.
Photo via madelein