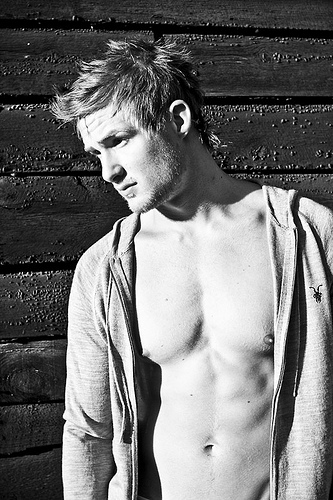 Laser hair removal is definitely not just for women anymore. In fact, it has become one of the most popular cosmetic procedures for men. While body hair removal used to be associated with athletes, men from all walks of life are now using laser hair removal to their benefit.
Men seek hair removal for a variety of reasons that include excessive and abnormal hair growth. While some men are tired of the daily shave, others want to increase their sex appeal, as overly hairy body parts are not considered attractive by most people. Another group of men want to remove their body hair in order to simply enhance muscles or tattoos.
Men who seek laser hair removal are usually tired of having excessive hair, and many want to be able to take their shirt off at the beach or the pool. Some men want the hair thinned out, not removed, so they can have less hair instead of being hair free, and this can easily be accomplished with lasers. Most men who choose laser hair removal just want a polished appearance without having to constantly remove the hair.
Some of the most common areas of laser hair removal for men are the large ones, such as the back, chest, shoulders and abdomen. For example, it can be difficult for a man to remove the hair on his back by himself, and this is where laser hair removal can be a great solution. With laser hair removal, these large areas can be done fast and easy. In fact, it is quite common for men with hairy backs to opt for laser hair removal, as overgrowth of back hair is a common problem for men. Some men use laser hair removal to eliminate facial hair and get the feeling of an everlasting smooth shave.
It is also fairly common that men want to remove unwanted hair from other areas of their faces and bodies, such as the neck, arms, hands, fingers, between the eye brows, the cheek bones, ears, nose, the buttocks and even the pubic area. Treating the bikini line, sometimes referred to as the "Speedo", or getting a Brazilian style hair removal are not uncommon requests from men.
Laser hair removal works best on men with light skin and dark hair because the laser targets pigment. Laser hair removal is not as effective on men with light colored hair, or on men with very dark skin, though there are now laser machines that can treat any skin or hair type.
Men are undergoing laser hair removal treatments more than ever. In fact, many laser hair removal clinics state that a big portion of their clientele is male. So if you are a man and considering laser hair removal there is no need to hesitate: go ahead and book that initial consultation and be on your way to a more hairless appearance.
Photo via retrophotouk