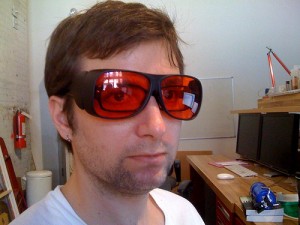 With laser hair removal being one of the most popular cosmetic procedures of our time, it only makes sense that there would be an increase in the amount of beauty clinics who offer this treatment. If you are considering laser hair removal, it is of utmost importance to make sure that you are receiving professional treatment, since an inexperienced practitioner could potentially harm your skin.
In the process of choosing the right laser hair removal clinic it is essential to ask a variety of questions in order to gather as much information as possible. A good place to start is to ask how long the clinic has been in business and how many laser hair removal treatments they perform on a regular basis. The more, the better. As a steady stream of customers means they are doing something right to stay in business.
When it comes to the clinics practitioners, ask about their medical degree and experience level. Ask what kind of certifications and training they have. Find out where each of the practitioners received their training, how long they have been performing treatments and how many treatments they have performed. Find out which lasers they are using, as well as the quality of their hair removal equipment. Also ask if the practitioners have treated other patients with a skin and hair type similar to yours. The practitioner's experience is the key to a successful laser hair removal treatment.
If the clinic guarantees permanent hair removal, you should probably find another clinic. It is not possible to have permanent hair removal with laser hair removal, but you achieve hair reduction. Beware of any clinic that guarantees permanent hair removal.
The consultation is your chance to ask questions about the practitioners experience and training, and evaluate the clinic as a whole. You can also ask about side effects, test patch availability, and insurance policies.
If you have dark or tanned skin you will need to find a laser hair removal clinic that offers laser treatments with a laser that is suitable for your skin type.
You also want to make sure that the clinic is in a convenient location to you, and that they are not closing anytime soon, so that you can receive all the treatments you will need over time.
Though it might be tempting to choose the laser clinic with the lowest price it may not always be the best idea. Ineffective treatments may have you return more times, and could cost you more in the long run.
A professional laser hair removal clinic has practitioners that are educated, trained and certified in performing laser hair removal and will be happy to answer all your questions, as well as offer you a free consultation.
Photo via ol slambert