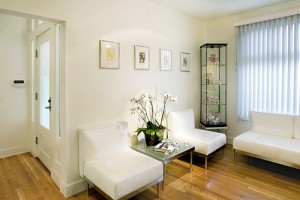 Choosing a top notch laser hair removal clinic is one of the most important factors in ensuring successful treatments. But in the process of finding a reputable laser hair removal clinic, many prospective clients are left wondering what credentials or certifications a laser hair removal clinic should have.
This question ultimately becomes a matter of the individual who is going to perform the laser hair removal treatments, and you want to make sure that they are licensed as required by the state, and that they have additional credentials as well. Exactly what is required to perform laser hair removal will vary from state to state.
The first step is to make sure that not just anyone is going to perform the laser hair removal treatments on you. You can check with your state medical board to see who is allowed to perform a laser hair removal treatment: this can be a physician, a registered nurse (RN), a physician's assistant (PA), nurse practitioner (NP) or a medical doctor. In some states, laser hair removal treatments are allowed by someone other than a medical professional, but must be supervised by a physician. In a few other states, there are no regulations at all. Many experts will recommend that only someone with a medical license perform laser hair removal treatments.
After making sure that the person in question is allowed to perform laser hair removal, you can proceed with asking about credentials, and this usually means that the person is certified to perform laser hair removal. The Society for Clinical and Medical Hair Removal (SCMHR) offers a certification called "CLHRP" which stands for Certified Laser Hair Removal Professional. This certification, as its name suggests, is specifically meant for those who want to practice laser hair removal. The National Council on Laser Excellence has a certification named "NCLE laser certified".  And IALA, the International Aesthetic & Laser Association also offers "CLHRP" certifications.
In addition, there are state specific organizations such as the "New York State Association of Laser Hair Removal Specialists" where practitioners can get involved. There are also many other organizations all across the country that involve laser hair removal and where practitioners can become members.
A practitioner who is actively involved in the laser hair removal industry, such as participating in seminars, training and work shops, is also a good sign. While there aren't any nationwide standards for practicing laser hair removal, choosing a practitioner who is licensed and/or properly trained as required is critical, as a laser hair machine is a powerful tool that must be handled by an experienced person. This person should not hesitate to tell you exactly what their background is and be confident in that they can safely and efficiently treat you. While having credentials is not a must in many states, choosing a laser hair removal practitioner who does can only work for your benefit.