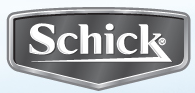 Manufacturers of women's razors often have trouble differentiating their products from the myriad of competing razors. Schick found a unique way to level the competition by adding a shaving cream bar next to the blade on its new Intuition.
People may wonder how Schick's product works. The Intuition is a four-blade razor that actually layers a skin conditioner around the blades. This means that women no longer need extra shaving cream to soften the skin before shaving. Now they only need water on the skin, so that the razor can build up lather onto the wet area.
The blade has its own share of critics who have either praised the new product or dismissed it as a waste of time and money. The razor seems to provide exceptional results for most women. However, some people noted that the blade does not provide the absolute closest shave. Women may have to run the razor over the skin four or five times before it removes the hair.
In spite of these tenuous problems, the Intuition quickly grew in popularity this year. Consumer Reports named the Intuition as one of the best products in 2011. Numerous women recommend it over the No! No! electric hair remover, because the Intuition does not produce the irritating odor of burnt skin.
Schick has already taken note of the Intuition's popularity, by releasing various different packages of the Intuition. For starters, Schick provided the Intuition Plus, which uses different types of moisturizers to accompany the shaving cream bar. Another edition, the Intuition Natural, is hypoallergenic and fragrance free. The packaging of the Natural brand also consists of 55 percent post-consumer recycled material, guaranteeing that people will not hurt the environment by purchasing this product.
All of these variations are minor changes that don't really change the overall performance. However, it adds some value to the Intuition as a durable razor that women can use repeatedly.
People can choose from a myriad of different refillable cartridges. Some cartridges use milk and honey as part of the shaving cream bar. Other packs use renewing moisturizers, which consist of pomegranate extract. This additive claims to have natural toning and anti-aging properties. In the long run though, most of these cartridges merely use fragrances to differentiate themselves from other razor cartridge brands.
Unfortunately, the brand also competes with another company, Gillette. Although Schick does a reasonable job at differentiating itself from other electric razors, Gillette's Venus Spa Breeze can pull off nearly the same results. To make matters worse, neither the Spa Breeze or the Intuition has a reasonable price for the refillable cartridge. Each 12-cartridge packet costs about $30 whopping dollars.
As attractive as the product may look, most women will probably want to pass on both the Intuition and the Spa Breeze. It is a great razor, but it is only reasonable if women are willing to pay for all the expensive refills..