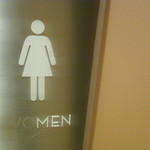 Men's shavers are reputable for their clean, close cut on facial hair. Women's shavers, on the other hand, are designed in a slightly different fashion.
Women's shavers cannot shave as closely as the men's counterpart, but they provide plenty of gender-specific features for a gentler feel.
Before anyone argues about which type of shaver is better, let us point out that we are not favoring one over the other. The electric brands of shavers for women are designed for the thinner hairs on women's legs, rather than the thick bristles on a man's face. This means that blades are generally not as close as the men's.
Thus, there are plenty of gender-specific features on both shavers. The biggest difference really has more to do with the different texture of hair between each gender. The beards and mustaches of men often consist of a rough texture that requires a closer shave. The leg hair on women is thinner and more manageable, but women also need to shave the hair off of more hard-to-reach areas, such as the ankles or the armpits.
The best shavers for women provide more helpful features to adjust to the customer's needs. For instance, Panasonic's Close Curves shaver has a pivoting head that can follow the more flexible contours of these areas. The Close Curves comes with a special bikini trimmer head that can shave off the thicker hairs along the bikini line. It also has a pop-up trimmer to cut any longer hairs on the body.
The women's brands were more or less designed to prevent irritation after a shaving procedure. With all that said, there's no reason for a woman to not at least try out a men's shaver. Both types have their own pros or cons. In some cases, women may prefer the men's brands if they have thick hairs or if they suffer from more severe conditions of unwanted hair growth.
Men's shavers often come with variety of male-specific features though, so women may have to shop more thoroughly for a brand to suit them. Oddly enough, men's brands are even more expensive than those of the opposite gender. One of Braun's best shavers costs about $60 to $70 more than Panasonic's Close Curves shaver.
Female shoppers sometimes just spend their time looking for epilators, if they want more special features suitable for them. Epilators have the power to remove greater portions of hair along their legs and bikini line by uprooting them with a rotating tweezer head. However, epilators have different problems of their own. Some of them can cause more skin irritation, because of its mechanical method of pulling hair out.
In short, women may just end up settling with a combined purchase of an epilator and a shaver. These are simple, everyday tools that don't require people to hunt around too long. They also will not need to research about any expensive treatments or fishy-looking creams and lotions. There's nothing wrong with resorting to tried-and-true methods of removing hair.