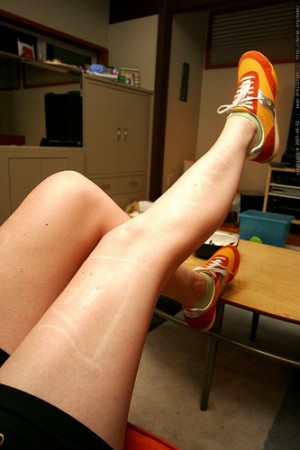 Those with sensitive skin might wonder if laser hair removal could be right for them as a method of reducing unwanted hair, and whether their sensitive skin will be able to tolerate the laser. Considering how frequent shaving and waxing is done, and how much it can irritate the skin, laser hair removal might actually be a far better approach to hair removal. With the advancement of technology, laser hair removal is becoming a more gentle procedure, with minimal side effects.
If you have sensitive skin, perhaps the most important step is to find out what kind of laser the hair removal clinic uses, and if it is suitable for your skin. Ask whether this particular laser is appropriate for sensitive skin and how your skin is expected to react to it. Also find out whether the laser machine in question has a cooling tip. A cooling tip will cool and soothe your skin during the hair removal session so that the skin gets relief from the heat that the laser produces. The practitioner can choose a different laser or adjust the settings depending on your skin type.
The majority of upscale laser hair removal clinics will offer what they call a test patch or test area. This means a small area of your skin can be tested to see how it will react to the laser. This is usually done at no charge and is a good way of seeing how the skin will respond and how well you can tolerate the laser before spending any money. If concerned about any reactions due to sensitive skin, getting a test area done is an excellent opportunity to see how the skin will react. By testing a small area the practitioner will also be able to determine the ideal laser energy level to be used.
Though newer laser hair removal machines are gentler and cause minimal discomfort, those with sensitive skin can take preventative steps to make sure that there will be practically no discomfort at all. A pain killer can be taken 30 minutes before treatment to ease any discomfort and the practitioner can also apply a numbing cream.
Most skin types will be able to undergo a laser hair removal session regardless of sensitivity. The skin type that is most sensitive to laser is dark skin, but even dark skin can be successfully treated today as there are certain laser types that can handle dark skin better than other lasers. The type of laser used is usually chosen based on the color of the skin and not the sensitivity of the skin.
Even if you have sensitive skin, laser hair removal is most definitely an excellent hair removal option. Just make sure to inform the practitioner of your sensitive skin, and he or she will keep this mind and take steps to ensure that the laser hair removal session will be a safe and tolerable treatment.
Photo via sean dreilinger