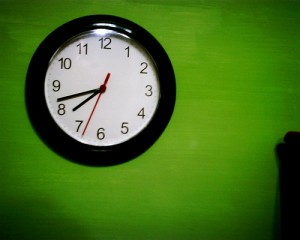 Traditionally, a laser hair removal session could take anywhere from 20 minutes up to a few hours depending on the area treated. Nowadays, a laser hair removal session rarely takes as long as one hour, and this is because more efficient laser machines are available. Laser hair removal is increasingly becoming a smoother and more time efficient procedure, which makes it an even more attractive and popular procedure.
The exact length of a laser hair removal session is highly individual, and depends on a few different factors, such as the size of the area being treated, how many areas are being treated during the same session, the density of the hair, the thickness or coarseness of the hair as well as the height and weight of the patient. To give an estimate, larger areas of the body, such as the back, chest, shoulders or legs can take half hour or longer. Smaller areas, such as the bikini line, upper lip, chin or the under arms, can take as little as five to ten minutes.
In addition to the aforementioned factors, the speed and efficacy of a laser hair removal session will greatly depend on how new the laser machine is. Older laser machines usually have smaller treatment heads and can take longer, while newer devices have larger treatment heads that can reduce the length of each session. Newer laser hair removal machines are designed to be more efficient and have larger treatment heads, which can target more hairs at the same time A laser hair removal session is often described as a lunch time procedure, meaning the treatment is so fast and efficient that it can be done during ones lunch hour.
To give a specific example, the Lumenis LightSheer Diode laser, which is a very popular laser, has a spot size of 9 by 9 mm (millimeters) while the new and improved version of it, the LightSheer Duet, has a much larger spot size of 22 by 35 mm. The new LightSheer laser machine claims to treat backs and legs in as little as 15 minutes. This is quite impressive, as these larger areas have traditionally required at least twice as much time.
Though laser hair removal can take anywhere from a few minutes up to one hour, today's laser hair removal sessions are faster and more efficient than ever, and you might even be surprised at how fast they are. In other words, don't expect to spend hours at the laser hair removal clinic, your session will be over and you will be able to move on with your daily activities before you know it.
Photo via Catherine