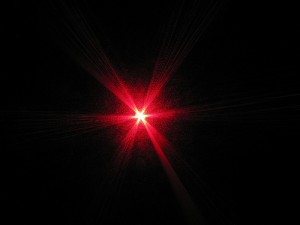 Laser hair removal has become a very popular hair removal method in recent years, and this explains the increased competition among laser manufacturers. There are several different laser types that can be used when undergoing laser hair removal. They all have their pros and cons, though there is certainly one that is better for your specific hair and skin type.
The Diode laser is one of the most commonly used lasers on the laser hair removal market. In comparison with other lasers, the risk of skin damage is very small. The Diode laser usually comes with a cooling system that cools down the skin and protects it during treatment. The diode laser is versatile and can be used on different types of skin. It is favored by many practitioners, and can cover large areas fast and efficient, usually within minutes.
The Alexandrite laser is another common laser type which is also fast and efficient. This laser is popular mostly because its ability to quickly cover large areas of the body. The Alexandrite laser can treat many different types of hair and can be adapted to the size of the area treated and the coarseness of the hair. This laser might also come with a cooling system. The only downside to this laser is that it can cause pigment changes in people who do not have very white skin.
The Long Pulse Nd: YAG laser can be used on all skin types, including dark skin and tanned patients. It is fast and can treat large areas. However, many patients experience pain and discomfort with this system. This laser can be considered if you have dark skin or very coarse hair. It does not work as well on light and fine hair.
The Ruby laser is proven to be effective, but is considered "old fashioned" and is rapidly decreasing in popularity. Mostly because faster, safer and more effective lasers are now available on the market. The Ruby laser is not suitable for people with dark skin and only covers small areas at a time. This laser is most effective when used on people who have light skin.
IPL, which stands for Intense Pulsed Light, is not really a laser but has the same effect as one. The main advantage to an IPL is that you can cover large areas in less time, but an IPL device is more difficult to use and requires a highly skilled technician.
No matter which laser type you choose, you will need multiple treatments. There is no laser that can eliminate all hair in one treatment. Clients will have to return several times to see satisfactory results.
While it is good to have an understanding of different laser types and what they can achieve, only a hair removal specialist can tell you which one is best for you.
Photo via nayukim