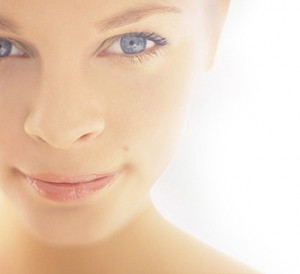 With the abundance of different laser hair removal machines available to the public, it is no wonder that prospective laser hair removal clients wonder which laser type is right for their individual hair and skin type. Though there are several laser devices that can treat the same type of hair and skin, there is certainly a laser type that is better suited for each person.
Before undergoing any type of cosmetic procedure, including laser hair removal, education is important. Someone who is considering laser hair removal will benefit greatly from researching different laser types that are available in clinics, to see which one might be right for them. Understanding the uniqueness of your skin and hair type is essential, as what worked on a friend or relative, who also had laser hair removal, may not work for you.
Since the effectiveness of a laser hair removal device if often based on the skin and hair type of the client, knowing exactly which type you have is important. The Fitzpatrick scale is a useful tool in knowing precisely which type of skin you have. This scale has 6 different levels ranging from very fair and sensitive to the sun, to black and insensitive to the sun. Knowing your exact type of skin will allow you to intelligently discuss your options with the laser hair removal practitioner. For example, you can ask if the laser device that the clinic has is safe and efficient considering your specific hair and skin type.
Finding a laser hair removal clinic that has a laser that can treat your hair and skin is crucial, since a laser that is inefficient on your hair would simply require additional treatments and increase the total cost of treatments. Using the right laser will also minimize any side effects. Laser hair removal devices are very expensive and it might take a while for them to be replaced. This is why some laser hair removal clinics will state that they can work on you without issue, regardless of which machine they have. And this is yet another reason it is important for prospective laser hair removal clients to do their own research and find a clinic that has the laser device that is optimal for them. However, good thing is that most laser hair removal clinics have several laser machines available for use, and there is a high chance that one of them will work on you.
Even though every laser hair removal practitioner has their own recommendations, and the same laser can often treat a variety of hair and skin types simply by adjusting the settings, many lasers are more optimal in treating certain skin types than others. The Nd:YAG lasers are often recommended for individuals with darker skin, the Alexandrite lasers can treat those with fair skin and the Diode lasers can treat lighter skin types as well as tanned skin.