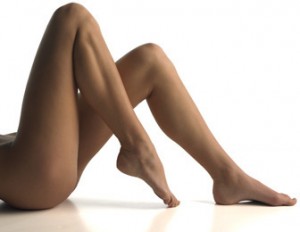 In addition to offering a free consultation, most laser hair removal clinics also offer doing a test patch free of charge or for a small fee. After discussing the process and determining that you are a good candidate, the clinic should preferably perform a test patch on your skin.
A test patch is done on a small area of the skin to test your skin and see how it will react to the laser. Any skin reaction other than slight redness or irritation is rare, but would prompt the laser hair removal practitioner to evaluate why the skin reacted the way it did and see if there is a better laser machine or setting that can be used.
The test patch will give you an idea of what laser hair removal feels like and whether you can tolerate the potential discomfort that comes with it. The test patch is also a good opportunity to see what kind of results you can expect. However, it is probably wise not to get a test patch in any area that is visible, such as the face or chest, but rather on the arms, underarms or the bikini area. Many clinics will only perform test patches in certain areas, according to what they believe is best.
Doing a test patch is not only of benefit to you, but also to the laser hair removal practitioner, who will know which laser type and setting to use considering your hair and skin tone. The practitioner will also determine which laser to use to give you the best results possible. On lighter skin types, the test can usually be assessed right away, while those with darker skin may have to wait a couple of days to make sure there is no change in skin color. Some laser hair removal clinics will do the test patch during the consultation or just a few days before scheduled treatment. Other clinics will wait a little longer to make sure there are no side affects.
A laser hair removal machine is a very powerful tool that can cause skin damage, especially if used by an inexperienced person, or on someone who is not a good candidate for laser hair removal. While it may not be an absolute requirement to do a test patch before undergoing full treatments, it is the wisest thing to do. More than anything, doing the test patch will ensure that the laser treatments are completely safe.
A laser hair removal test patch is a quick and straightforward procedure, but you can always ask the practitioner if there is anything you should or shouldn't to before the test, and this could be anything from not waxing to avoiding the sun.  The laser hair removal practitioner will look at the results from the test patch to assess safety and efficiency as well as plan for future laser sessions.