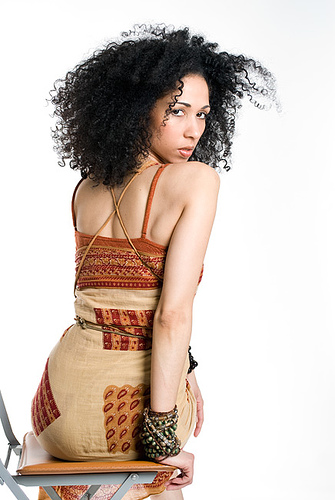 African American men and women are just as interested in hair removal techniques as people of other races. However, due to several different factors, black people may have a more difficult time with hair removal procedures. Hair removal techniques that work fine for other people may damage or discolor African American skin.
Many chemical hair removal products, such as creams or gels, may damage your skin. Many of these chemicals can be incredibly caustic. These chemicals usually shouldn't make contact with the skin for a prolonged period of time regardless of your skin color, but African Americans have to be especially mindful of this. Darker skin tends to dry out quicker than lighter skin, and is often more sensitive. Chemical burns, peeling skin, and rashes are some of the maladies that hair removal gels and creams may inflict upon some African Americans.
Thankfully, over the years, several chemical hair removal products have been developed especially with African Americans in mind. They're not very hard to find, either. Many department stores sell them, as do many beauty stores such as Sally. If you are having difficulty finding chemical hair removal products especially for African Americans, try the web.
African Americans may also have difficulty with laser hair removal as well. Darker skin tones absorb more of the laser light. There are a number of complications that may occur because of this. Due to the high concentration of melanin in dark skin, the laser may cause the melanin to become unstable. This can create odd patches of skin discoloration that are not easily treated. Likewise, laser hair removal can create irritation or inflammation for African Americans.
Some laser hair removal facilities have settings especially for those with darker skin. However, these hair removal procedures have a lower success rate for removing hair permanently. Also, the availability and efficacy of laser hair removal specially catering to African Americans varies from location to location. There's no real standard. So, if these hair removal techniques haven't worked for you, don't despair.
If you are in desperate need for hair removal, you can always go with more traditional methods. Waxing and using tweezers don't cause any more damage on African Americans than they do on anyone else. Of course, both of these methods can be a little painful. The pain doesn't last very long, and as long as your hair removal attempts are executed safely, will not cause any permanent damage to your skin or other organs.